Designers Notes: My first set of "Wargaming Recruitment Posters" brought many requests for more. With due thanks to all those who contacted us about the posters, here is the Second set of 15 new posters. These posters try to convey that:
Good Game Masters are widely sought,
There are very few female wargamers,
Children deserve a wonderful Hobby,
Wargaming covers all eras and periods,
Wargamers hate bad die rolls,
The arguments over "One true Style of Wargaming" between "Historical" versus "Fantasy" wargaming are never ending ;)
A couple of the Posters deserve special mention: these were adapted from the Emacs vs Vi battle Posters. (Thanks to Think Geek for printing them on T Shirts)
Disclaimer: These posters were made with the intention of having some harmless fun based on my favourite hobby - Wargaming. It is not intended to hurt the feelings of Veterans, People of any particular Nation, Race or Religion. Still, if you feel that any of the material displayed here is offensive please let me know.
Copyright: All the posters are based on Copyright material owned by various institutions. Many thanks to the Illinois State Museum, WW2 posters from Northwestern University Library, ANZAC Day Commemoration Committee, Think Geek T-Shirt Gallery for collecting and publishing the original posters online.
Please feel free to use these posters in your web sites, personal collections, wargaming clubs or conventions. Please note that the originals have copyrights - these posters are NOT for sale. They CANNOT be used for commercial purposes. In case you use them, please send me a note and I'll be grateful to know that some one has found uses for them. Should any one use these posters in their sites, a link back to the India Wargamers Home Page would be appreciated.
Note: Click on the thumbnails for bigger images. Some of the images are fairly big and may take more time to load.
| | | |
| --- | --- | --- |
| Based on a Poster 'Keep 'em flying! : air crews are vital for victory', circa 1942 | Based on a Canadian Recruitment Poster | Based on a Poster 'And They Thought We couldn't Fight' - Victory Liberty Loan |
| Based on a poster titled 'Loose Lips Might Sink Ships' | Based on 'A Call from the Dardanelles' | Based on a poster titled 'C'mon Gang!, We're Building Arms for Victory' |
| Based on a Poster 'I'm Patriotic As can be - And ration Points won't worry Me!' | Based on a Poster which advised the evacuation of London | Based on Another Poster on evacuating London |
| Based on a Poster titled 'Doctors are Scarce' | Based on a recruitment poster for Corps of Engineers, titled 'We Clear the Way' | Based on 'We soldiers of Supply Pledge...' |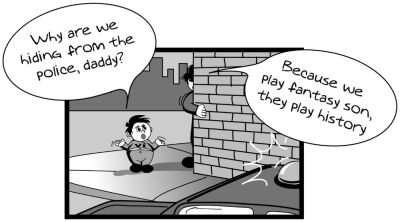 Based on a T-Shirt design which focuses on the legendary Emacs-Vi wars (Emacs and Vi are two powerful editors created for the Unix/Linux operating system.)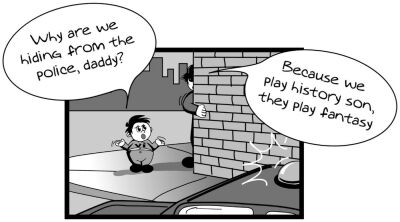 Based on the Emacs-Vi wars, with another view point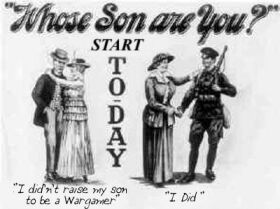 Inspired by an Australian recruitment Poster. 'I raised my son to be a soldier'